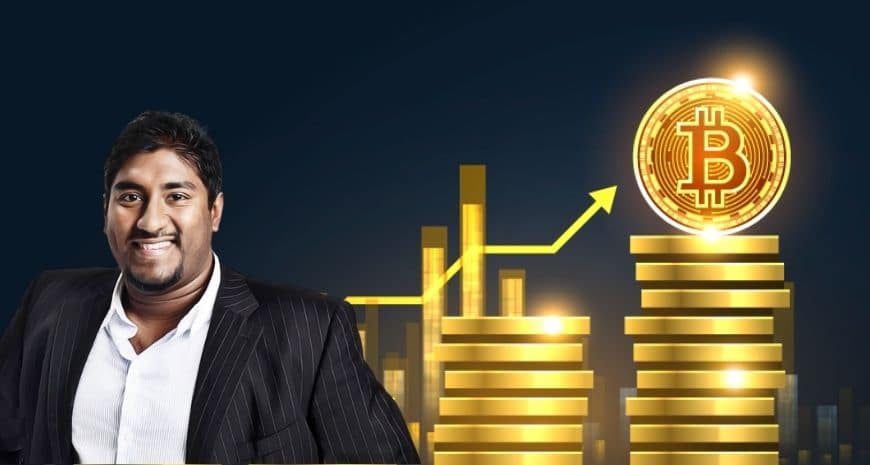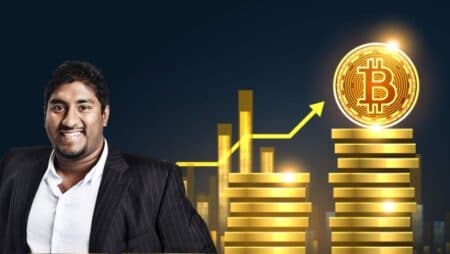 Vinny Lingham, the ex-CEO of Gyft and Co-Founder of Civic Technologies, has predicted that the price of Bitcoin may attain $100k if the cryptocurrency continues to maintain its price of $30k as of now. Often referred to as the Oracle for his accurate Bitcoin price prediction, Vinny Lingham tweeted on Sunday that the price of Bitcoin may exceed the $100k mark by the end of this year. His predictions have always been well-calculated and almost accurate. He prefers to stay conservative and cautious in his predictive approach and never makes outrageous and over-the-top predictions about the price of Bitcoin. Lingham's price prediction accuracy dates back to 2016, when he had accurately predicted the prices of Bitcoin, Ethereum, and Filecoin on several occasions.
The price of Bitcoin has plummeted by almost 40% in May 2021, causing huge losses to crypto traders and investors. The optimistic price prediction of Bitcoin by Oracle Lingham seems to have been welcomed by one and all in the crypto community worldwide. Cryptocurrency traders are pinning their hopes on Lingham's accuracy and are looking forward to a bullish rally in the Bitcoin market by the end of 2021.
The Co-Founder of the Civic project also talked about the favorable developments in El Salvador wherein the President of El Salvador, Nayib Bukele, has officially declared Bitcoin as a legal tender in the country. The rendering of Bitcoin as a legal tender is a giant step in encouraging the mass adoption of Bitcoin and Blockchain in Latin America. However, Vinny Lingham tweeted that he is uncertain about the future prospects of making Bitcoin a state-sanctioned currency in El Salvador. Vinny has always been vocal about the issues being faced by the Bitcoin community of the world. His expertise in Blockchain and the accuracy of predictions have earned him the name of "Oracle Vinny." At present, Vinny is engaged in developing his project Civic Technologies as a solution for theft and fraud in the Bitcoin universe.